Are you a Worcestershire Library member? Do we have your email address?
From Monday 11th July 2016 we will no longer be sending letters to tell you that your books are overdue. To receive these by email, and also reminders that your books are due, or reserved items are ready to collect, please supply or update your email address.
---
Top Reads
The Girl on the Train by Paula Hawkins
ISBN - 0857522310, 9780857522313

Available in Book, Audio and eBook format.
Rachel catches the same commuter train every morning. She knows it will wait at the same signal each time, overlooking a row of back gardens. She's even started to feel like she knows the people who live in one of the houses. 'Jess and Jason', she calls them.
Their life - as she sees it - is perfect. If only Rachel could be that happy. And then she sees something shocking. It's only a minute until the train moves on, but it's enough. Now everything's changed. Now Rachel has a chance to become a part of the lives she's only watched from afar. Now they'll see: she's much more than just the girl on the train.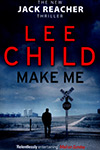 Make Me by Lee Child
ISBN - 0593073886, 9780593073889

Available in Book, Audio and eBook format.
Jack Reacher has no place to go, and all the time in the world to get there, so a remote railroad stop with the curious name of Mother's Rest seems perfect for an aimless one-day stopover.
He expects to find a lonely tombstone in a sea of nearly-ripe wheat, but instead there is a woman waiting for a missing private investigator, a cryptic note about 200 deaths, and a small town full of silent, watchful people. His one-day stopover looks about to turn into something more complicated.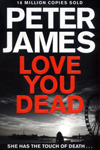 Love You Dead by Peter James
ISBN - 1447255895, 9781447255895

Available in Book, Audio and eBook format.
An ugly duckling as a child, Jodie Bentley had two dreams in life - to be beautiful and rich. She's achieved the first, with a little help from a plastic surgeon, and now she's working hard on the second.
Her philosophy on money is simple: you can either earn it or marry it. Marrying is easy, it's getting rid of the husband afterwards that's harder, that takes real skill. But hey, practice makes perfect.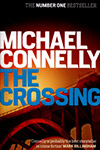 The Crossing by Michael Connelly
ISBN - 1409145875, 9781409145875

Available in Book, Audio and eBook format.
Harry Bosch is back where he belongs: right in the centre of a particularly puzzling murder mystery. The difference is, this time Harry is working for the defence, aiming to prevent the accused, Leland Foster, from being convicted.
But not only does the prosecution seem to have a cast-iron case, having crossed over to 'the dark side', as his former LAPD colleagues would put it, is Harry in danger of betraying the very principles he's lived by his whole career?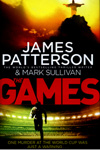 The Games by James Patterson and Mark Sullivan
ISBN - 1780892810, 9781780892818

Available in Book, Audio and eBook format.
Two years ago Jack Morgan - the head of the renowned worldwide investigation firm Private - was in charge of security for the World Cup in Brazil. During the championship final, the action nearly spilled from the field into the stands. Fortunately, Jack and his team averted disaster on football's biggest stage.
Now he has returned to Rio to secure the Olympics. But before the torch is lit, the threats come fast and furious as Jack discovers that someone is trying to sabotage the games. A lethal plan put in motion during the World Cup is set to decimate Rio, and turn the Olympics from a worldwide celebration into a horrifying spectacle.
---
Worcestershire eLibrary
You can now download eBooks, eAudiobooks and eMagazines for FREE using your library membership.
With the eLibrary, you can access library resources anywhere, anytime. There are never any late fees, and the items return themselves.
---
'Who Else Writes Like' and 'Who Next' Online Resources
Please note: these online subscriptions will no longer be available from 1 April 2017
As part of Worcestershire County Council's commitment to delivering value for money, the Libraries and Learning Service regularly reviews the services and subscriptions on offer through the county's libraries. Taking into account the significant fall in the number of people using Who Else Writes Like and Who Next, a decision has been taken to cease the subscription to these two online resources from 1 April 2017.
If you would like to discuss ideas for extending your reading choices, please speak to a member of staff in any of our libraries.
---
Online Reference Books and Newspapers
Some of these services can be accessed from your own home computer. Where home access is available please click on the appropriate link and type a capital R before typing in your borrower number unless otherwise instructed.